Invitation Logius Seminar – Governmental Identification and Authorization Services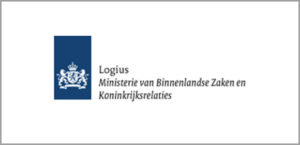 Logius would like to invite public IT providers to the international seminar on Governmental Identification and Authorization Services, which will be held in The Hague on Tuesday 31 October 2017. Logius is the digital government service provider of the Dutch Ministry of the Interior and Kingdom Relations and member of Euritas, the European Association of Public IT Services Providers.
About the seminar
The seminar provides a great opportunity to gain insight in identification and authorization services Logius provides for its citizens and businesses. It will also facilitate knowledge exchange on digital services in Europe and strengthen existing collaborations. Logius will share the stage together with their distinct colleagues of Gov UK Verify, from the United Kingdom.
Please feel encouraged to pass on this invitation to other interested public IT providers. Logius is looking forward to seeing you in The Hague!
More information can be fournd here
Kind regards,
Marc de Jong
CEO Logius (interim) 
Winfried de Valk
Board member authentication services