Learning und Teaching to Code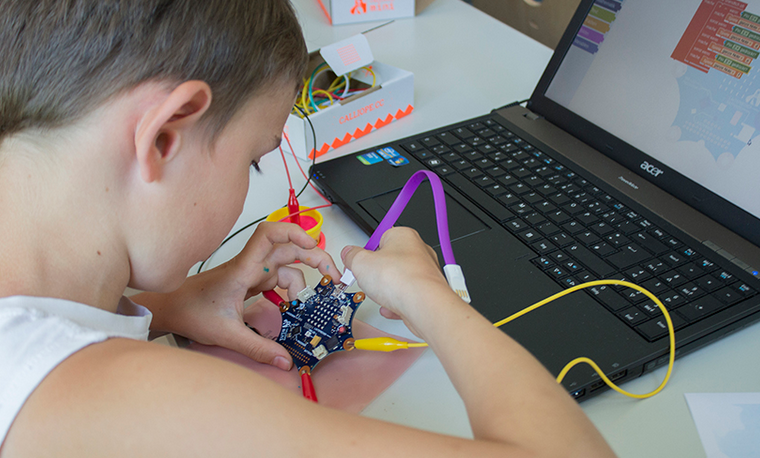 A mini-computer designed to make it easier for kids to code – the idea is not new. However, it should be linked with the mission, to enable every schoolchild in Germany from the 3rd class to access the device already. What has already been successfully implemented in other states is now established in schools in Mecklenburg-Vorpommern in cooperation with the Euritas member DVZ.

The Werner-von-Siemens-Schule in Schwerin is the first pilot school to integrate the mini- computer calliope mini into its curriculum for the first time. The DVZ-sponsored class set was officially handed over by officials from the regional government.  Within the framework of an initial two-hour course, DVZ trainees led the pupils of the 5th grade through an interactive program. After the joint programming of a plant irrigation system the pupils themselves started to code with the mini computer. Highly motivated with a few lines of code, a mini-piano or a mental arithmetic trainer was programmed within half an hour and then tested extensively and with great joy. That the calliope (linked document in german) is a varied and exciting supplement in school lessons was quickly noticed.