WeAreDevelopers Congress 2018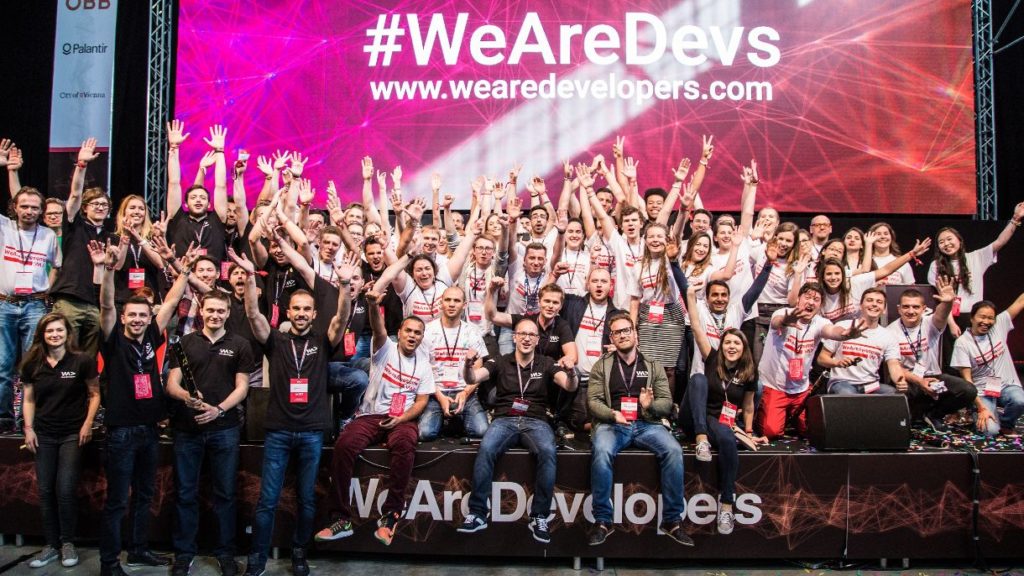 Behind every amazing tech innovation today are developers – these unique creatures that are able to turn coffee into software, using code as their primary instrument. Since 2015, once a year, on a (hopefully) sunny day, the global community meets at WeAreDevelopers, an event dubbed by many as the "Woodstock of Developers".
The WeAreDevelopers World Congress 2018 on May 16-18, 2018 at the Austria Center in Vienna brought together 8,000 techies from 70 countries for 72-hours of pure dev-fun, with more than 150 of the brightest minds in tech and the largest playground for developers in Europe.
BRZ organized at the WeAreDevelopers World Congress a workshop with the title Machine Learning 101 with Public Data: Crash Course, Cloud and a Competition. The hackathon was overbooked.
Also the interest for the BRZ booth was very big – especially the activities in the E-Government area.