Changes for Germany's job portal INTERAMT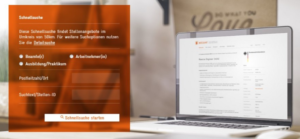 The leading job portal of the public sector in Germany, INTERAMT, changes the operating responsibility on 01. January 2020 and is thus completely in public hands.
Vivento, Deutsche Telekom, the actual owner, has reached an agreement with the data processing center DVZ M-V GmbH regarding the acquisition of INTERAMT. Thus, the job portal for the public sector is developing into a recruiting platform for the civil services.
As an established IT service provider in the public sector, DVZ is the ideal partner for all government-related customers and ideally positioned to further develop INTERAMT and lead it into the future.
With 11 million page views in 2018 and more than 60,000 job openings INTERAMT is developing more and more into the central job market in the public sector. This is shown by the increasing number of applicants for exerts and junior staff. The aim of the takeover is to further expand the position of the applicant platform and in particular to sustainably strengthen the public sector as an attractive employer.