EUROPEAN PUBLIC ICT PROVIDERS PRESENT JOINT POSITON ON AI IN PUBLIC ADMINISTRATION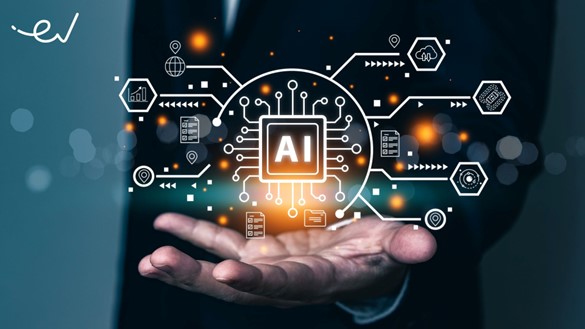 EURITAS CALLS FOR HARMONISATION OF CRITERIA FOR ASSESSMENT OF AI APPLICATIONS
Recognizing the fact that artificial intelligence (AI) has the potential to drive innovation and become a significant catalyst for transformation of public sector services, EURITAS as the largest platform of European public ICT providers presented on 17.11.2023, a position paper on the application of AI technologies in the public administration (link).
The position paper calls for harmonised EU-wide catalogue of criteria for the assessment of AI applications, adding that only harmonisation of these criteria can enable synergies in the use and application of services throughout Europe and especially across borders.
The organization currently comprising 12 member organizations from nine European countries and providing digital public services for more than 124 million European citizens accepts the risk-based approach to AI that will be foundation of the future EU AI Act.
It however stresses that risk-based approach alone cannot be sufficient for the public administration. EURITAS members propose adoption of transparent and comprehensible approach regarding databases and algorithms to ensure trustworthy, ethical and safe use of AI technologies in public sector.
The position paper outlines the potential benefits and application areas of AI in public administration as well as critical success factors, addressing at the same time the importance of adequate legal and ethical framework and proper awareness and education.
"As providers of AI solutions to public administrations, EURITAS members bear a special responsibility for the services we deliver. The AI technology is developing much faster than AI regulation on national and EU level, so we have to take proactive stance and set up our own guardrails to ensure ethical and responsible application of AI in public sector", said the EURITAS president Saša Bilić.
This is the third position paper of the organization that serves as a platform for European public ICT services providers. The previous two documents dealt with digital sovereignty and cloud services. The latest joint position on application of AI in public administration comes in the wake of agreement by G7 leaders reached on International Guiding Principles on Artificial Intelligence and a voluntary Code of Conduct for AI developers. These principles and the voluntary Code of Conduct will complement, at international level, the legally binding rules that the EU co-legislators are currently finalising under the EU AI Act.
Read more in our paper here.